Grasshopper Milk Shake
Submitted by
Beamer42
on July 18, 2012 - 10:14am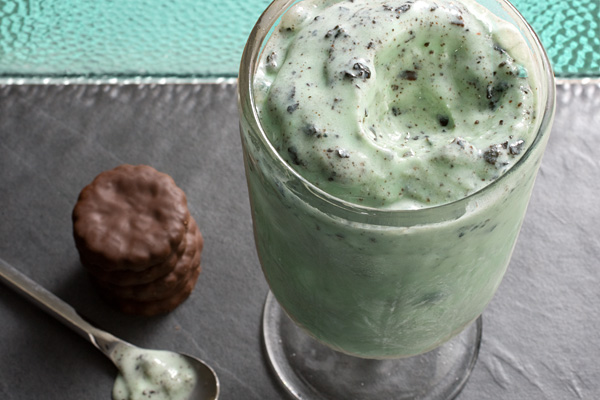 Description
Hot days call for cool desserts, like this boozy milk shake.
Ingredients
1 pt mint chocolate chip ice cream
1/4 cup creme de cacao
4 chocolate mint wafer cookies
Instructions
Combine 1 pint mint chocolate chip ice cream and 1/4 cup crème de cacao in a blender or a food processor fitted with a blade attachment.
Pulse 8 to 10 times or until mostly smooth.
Add 4 crushed chocolate-mint wafer cookies and pulse 4 to 5 times more to combine.
Pour into a chilled pint glass and serve.