community
The Family Recipe Central community
Submitted by
editor
on August 2, 2009 - 9:31pm
Create your family cookbook at Family Recipe Central.
Much more than just another recipe web site, it's the community here at Family Recipe Central that truly sets us apart. We mean the community of family. And the community of friends.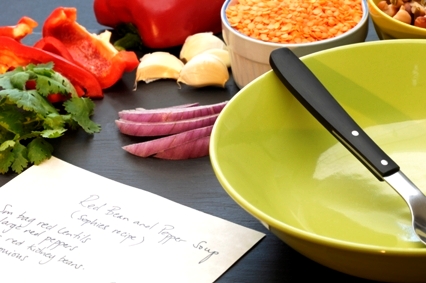 A cherished tradition world wide, the family collection of recipes handed down from generation to generation is a universal social custom near and dear to all of our hearts.
Nothing brings warm feelings of nurturing and comfort to mind faster than the thought of Mom's home cooking (or maybe Dad's). OK, maybe your Mom isn't always the greatest cook (hey, we can't all be this fortunate), but perhaps it's that holiday meal over at Aunt Bettie's house that hits the spot?
Or maybe those barbecued ribs that nobody does better than Uncle Hal?
In the spirit of great family cooking, we're committed to helping families everywhere preserve and protect their family recipe heirloom and create the family cookbook.
We've created a unique community environment here at Family Recipe Central to help you do just that!
The Community and Group Features Set Us Apart ...
At the FamilyRecipeCentral.com website, each family can create a group. Within your family group you can come together, wherever your family members might be located, and collaborate on recording, documenting, collecting, sharing, improving, and growing your collection of family recipes. A powerful recipe management system lets you easily manage your recipes in so many ways, including the ability to publish your recipe collections in your own family cookbook.
Available Feeds at Family Recipe Central
When we talk about feeds at Family Recipe Central you might think we're referring to food, the large feeding variety of feeds that you invite the whole family to enjoy. Actually, we're talking about our RSS feeds that you can subcribe to for up to date family recipe and family cookbook information.