Schwartz Family Recipes Group Home Page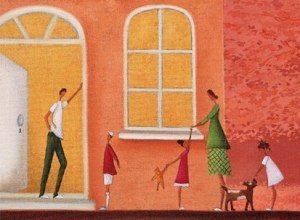 About Us
Hello Family!
From the days of wonderful dinners at Aunt Dorothy and Uncle Walter's farm, to Aunt Ruthies wonderful cakes, to the dinners we have enjoyed at the lake and in each other's homes, the Schwartz family has had a love of food!!
What better way to celebrate that than to share some of our favorite recipes with each other. Thanks for including all the favorites of the past, plus any new favorites you discover. A little history with them is always a special touch!!
Also, I do know that there are some of our guys out there that are great cooks, so gentlemen, don't be shy!!
And please keep in mind that some of us have skills that range more toward the simpler side of things, so there is no such thing as too easy! (Also, some of us also have unfortunate histories with sharp utensils, so if you can minimize the slicing and dicing....)
Won't it be fun to make something delicious using a recipe from family? Even though we are miles apart, we can share some food!!
Blessings!
Sorry, only members of this group have permission to view this group content. If you would like to join this group, or feel you belong in this group, you may request membership. See the "Request Membership" link at the top of the right hand sidebar.
If you haven't setup an account at Family Recipe Central yet, you'll need to register for an account first. See "Signup Today" at the top of the left hand sidebar.