Poliferno Family Group Home Page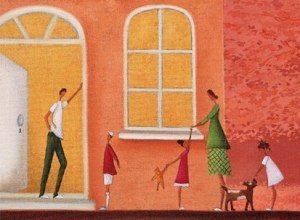 About Us
A group of Aunts, Uncles, Cousins and all Family members of the Poliferno Family decided to "At Last" preserve the memory of Grandma Poliferno! An Amazing Natural Born Cook, she effortlessly and naturally passed those reciepe's down to her children, who passed ithem down through the generations, but as the family expands as the generations grow, we become farther removed from the close nit family of years past and it's difficult to share with each other. Family gatherings always call for each cousin to make their specialty! Here is the chance for all of us to have all the recipes we grew up with and continue to pass them to our children for years to come!
Im sure I speak for every member of the Poliferno Family, when I say the reunions are extremely special and cherished, food is a big part of our Italian side and I hope we all get to enjoy making these recipes and share them knowing their history and spiritual feeling of each recipe made with love then, made with love today!
So lets come together and add to the Cookbook! Hope its as fun for you as it is for me! <3
Love,
Maria
Sorry, only members of this group have permission to view this group content. If you would like to join this group, or feel you belong in this group, you may request membership. See the "Request Membership" link at the top of the right hand sidebar.
If you haven't setup an account at Family Recipe Central yet, you'll need to register for an account first. See "Signup Today" at the top of the left hand sidebar.