Beaudette Family Cookbook Group Home Page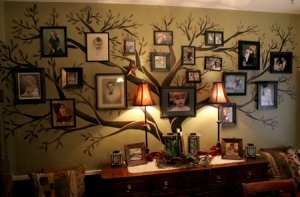 About Us
I love to cook. For the first time in many years my kids are helping me in the kitchen. I was thinking it is a shame it took 20 years for this to happen but better late than never. That got me thinking that it is kind of a shame that the tradition of passing down family recipes boxes has come to a halt. I really don't have many friends that have a family cookbook or box that was passed down by grandparents and parents. So I decided to change that for my kids. I would love to have all of my family even family members I have not seen in decades or maybe family members that I have never seen like distant cousins put their favorite recipes together in one place, than make a family cookbook. What a great Christmas idea! So please join me in helping me make a family cookbook for all of us!
Please invite all family members that are part of the original Beaudette family and continued on through out the marriages and kids!

Thanks!
Sorry, only members of this group have permission to view this group content. If you would like to join this group, or feel you belong in this group, you may request membership. See the "Request Membership" link at the top of the right hand sidebar.
If you haven't setup an account at Family Recipe Central yet, you'll need to register for an account first. See "Signup Today" at the top of the left hand sidebar.