All Our Kinfolks Group Home Page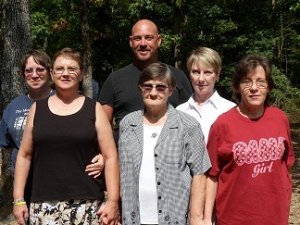 About Us
This is a blog just for our family. As we get older and each family has familes of their own it is harder and harder to keep up. Most have a Facebook, but this will be a little more personal. It will only have our family and its information. We invite everyone to post about the things going on in your lives. There is places for pictures and updates and we greatly request that you add to our family cookbook.
Sorry, only members of this group have permission to view this group content. If you would like to join this group, or feel you belong in this group, you may request membership. See the "Request Membership" link at the top of the right hand sidebar.
If you haven't setup an account at Family Recipe Central yet, you'll need to register for an account first. See "Signup Today" at the top of the left hand sidebar.